"

Mauilotus Announces A New Album Release _ Global Journey!" - "Your Music Sounds Wonderfull"
— Bob Jones Kool Jazz Festival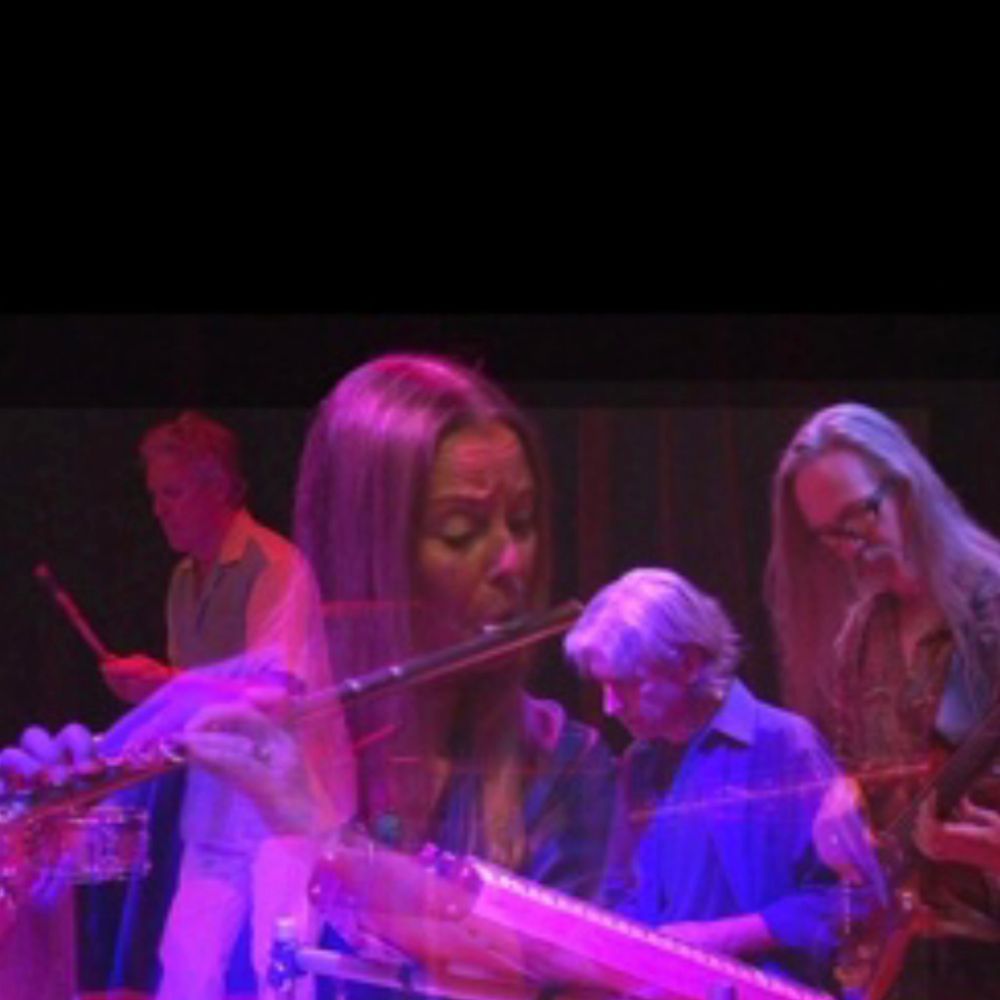 Mauilotus: the marilyn allyaum group
Mauilotus is a one-of-a-kind world musica ensemble that draws inspiration from both Eastern and Western musical traditions to create a truly unique sound. Their expert use of rhythm and harmony allows for seamless improvisation and dynamic performances. With a diverse range of influences, their music transcends jazz and world music, delivering a global message. The group comprises Marilyn Allysum on Flute, Piano, Gu Zheng, and Vocals, Charles Fletcher on Bass Guitars, Mike Hurley on Drums and Percussion, and David Wolfe on Santoor, a Persian Harp. They have received numerous awards for their original compositions.
FOR IMMEDIATE RELEASE Mauilotus: The Marilyn Allysum Group Announces New Album Release (Maui, HI) – Global Journey
Mauilotus: The Marilyn Allysum Group, an award-winning world/jazz musical ensemble, announces the launch of their highly-anticipated album titled "Global Journey." The group's fourth studio release has already garnered positive feedback from industry experts. 
"Global Journey" takes the listeners on a musical expedition through diverse cultures and sounds of the East and West, incorporating influences from traditional world music as well as contemporary jazz styles. The album features tracks inspired by the music of India, China, Brazil, and jazz from the western world. With its unique fusion of world music and jazz, the album is poised to captivate both music aficionados and genre fans alike. 
The group comprises Marilyn Allysum, composer and multi-instrumentalist known for her vocals, piano, flute, and gu zheng (Chinese harp) skills, santoor player David Wolfe, drummer Mike Hurley, and bassist Charles Fletcher. Their innovative sound and enthralling performances have been captivating audiences for years. 
"We can't wait for everyone to listen to our new album," said Allysum. "We have put in a lot of time and effort to create something exceptional, and we are delighted to share it with the world." 
"Global Journey" is now available on major streaming platforms and can be purchased through the group's website, Mauilotus.com. Mauilotus will also be touring soon to promote the album, and details on the dates and locations will be announced shortly. 
For further information on Mauilotus: The Marilyn Allysum Group, please visit our website or follow us on social media.
Music from the Album Global Journey
Press photos